---
industry
Producers LINK 2023 selection announced
19/07/23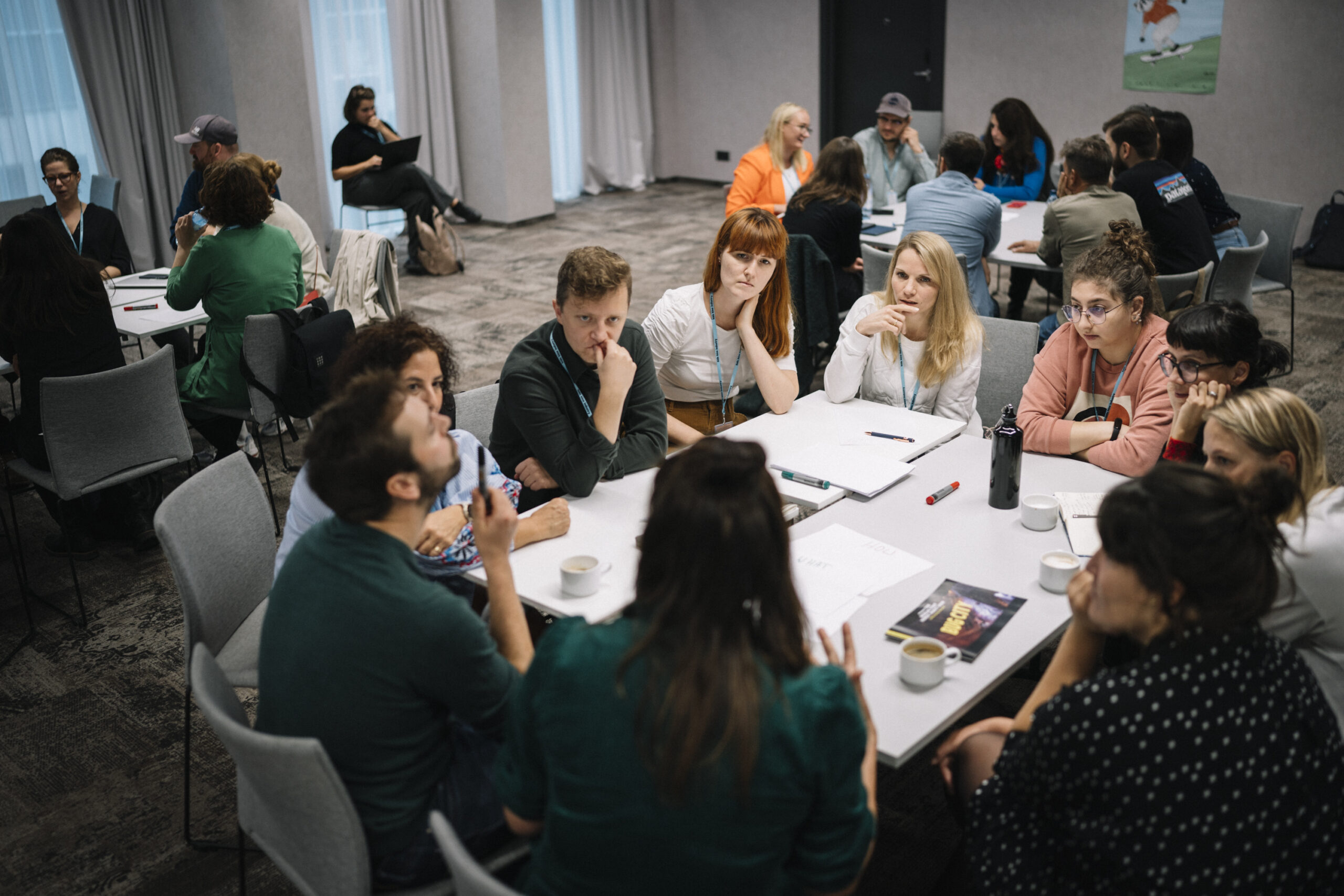 Photo credit: Karolina Grabowska
Young Horizons Industry (formerly Kids Kino Industry) and Cinekid for Professionals welcome seventeen European producers selected for the third edition of Producers LINK.
Producers LINK is a programme for emerging producers of children's content organised by Young Horizons Industry and Cinekid for Professionals in cooperation with eleven international partners.
Young Horizons Industry is the industry wing of Young Horizons International Film Festival and offers initiatives to support the development and dissemination of quality kid's and youth content. It takes place from 4-6 October 2023 in Warsaw, Poland, which is the kick off of the Producers LINK programme. Cinekid for Professionals is the professionals programme of Cinekid Festival, taking place from 24-27 October 2023 in Amsterdam, the Netherlands, and provides the industry with a platform to present and support projects and filmmakers, and discover new trends in the children's media sector through programmes such as the Junior Co-production Market and the Industry Forum.
In 2023, seventeen selected producers will participate in a series of sessions and workshops focusing on developing on eye level and audience awareness approaches as well as pitch deck. Producers will also be actively participating in both events by visiting the co-production markets and conferences.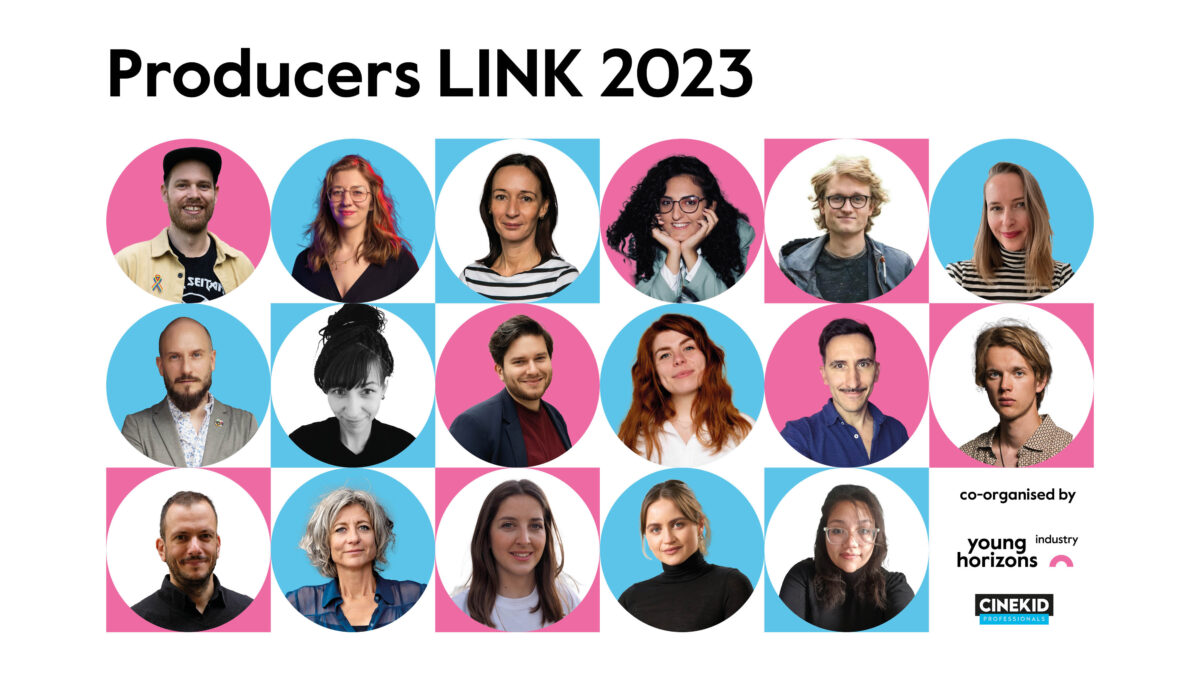 We are really happy to be able to organize the programme for emerging producers together with Cinekid for Professionals for the third year. The last editions proved to us that there is a great and continuous need for participants to share their experiences. We are committed to strengthening the audiovisual industry focused on young audiences, and we believe that Producers LINK is an ideal complement to the range of industry activities at Young Horizons.
Zofia Horszczaruk, Head of Young Horizons Industry
Building knowledge and networks is at the core of Cinekid for Professionals, and our aim of supporting the whole chain of production starts in the early stages. Therefore, we are so proud to be able to introduce the new generation of young producers to the international industry and facilitate their training, and we are excited to welcome them to both events.
Sara Juricic, Head of Cinekid for Professionals
The aim of the programme is to stimulate the production of high-quality kid's content through international talent labs, co-production markets, promotion, matchmaking and knowledge exchange through conference programmes. Both events have been vital places for emerging production companies and producers who want to take the step into children's productions. Young Horizons Industry is mostly focused on the Central, Southern and Eastern European landscape while Cinekid focuses on the Pan-European and broader international landscape.
Producers LINK partners in 2023 are: Catalan Films, Croatian Audiovisual Centre, Czech Film Fund, Danish Film Institute, Embassy of the Kingdom of the Netherlands in Poland, Film Centre of Montenegro, German Children's Media Foundation – KIDS Regio, National Film Institute Hungary, Netherlands Film Fund, Norwegian Film Institute and Slovak Film Institute.
Selection Producers LINK 2023*:
Croatia – Matija Drniković, Wolfgang&Dolly
The Czech Republic – Barbora Prikaska, Bionaut
Denmark – Ulla Hasselbalch, Made by Us
Germany – Maximilian Kraus, Triple Helix Cine Vision Films
Germany – Sophie Kühne, Neue Bioskop Film
Hungary – Krisztina Hollo-Leleszi, Budapest Metropolitan University
Hungary – Balázs Lányi, UFA Magyarország
Montenegro – Jelena Šoškić, Media Solution
The Netherlands – Madhiha Duynhouwer, Duynhouwer Productions
The Netherlands – Loes Komen, Room for Film
Norway – Hedda Hansson Rudi, Miso Film
Norway – Sivert Kalvø Harang, Truewest
Poland – Dagmara Piasecka, Green Rat Production
Poland – Anna Zychowicz, Laniakea Pictures
Slovakia- Andrej Kolencik, Admiral Films
Spain – Pablo Jordi, Pikkukala
Spain – Lluís Ruscalleda, Coming Soon Films
Bios and company profiles available on Producers LINK page.
*Alicja Gancarz from ORKA Production will join the Warsaw part of the programme as 18th participant.